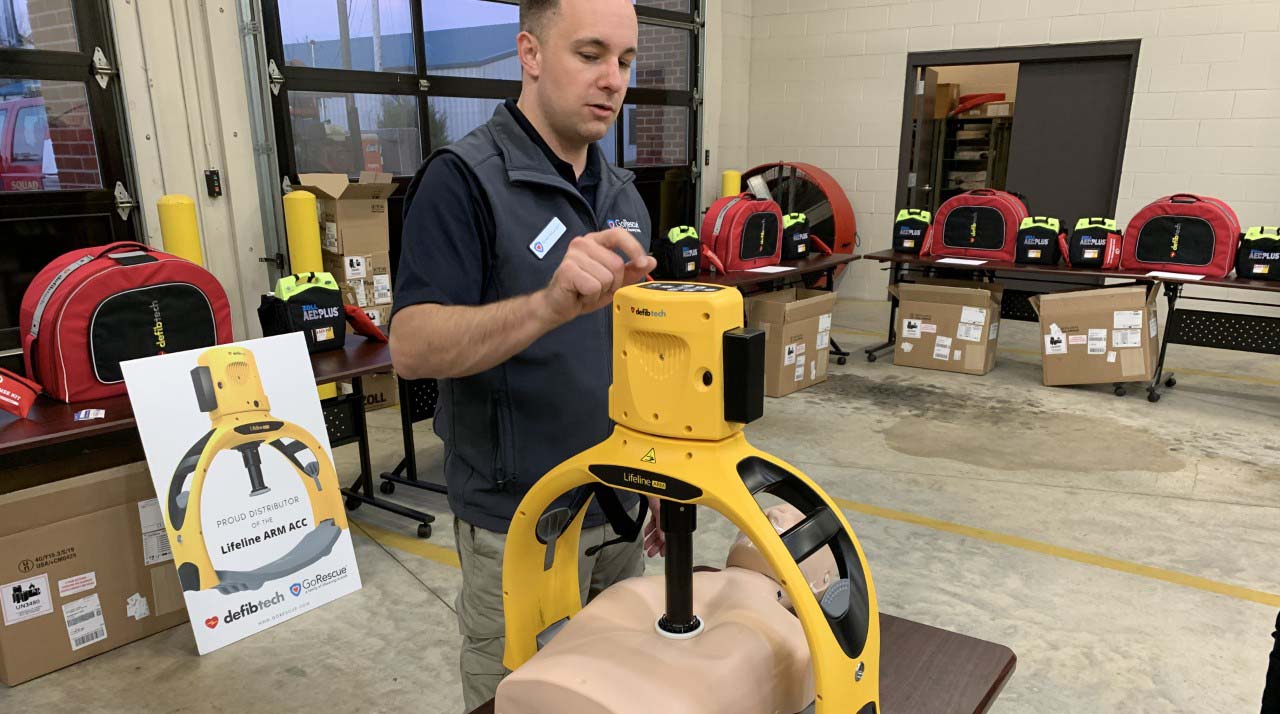 Fire departments in Lawrence County have new equipment that potentially could help save the lives of many.
Through COVID relief funds made available in a $400,000 Community Development Block Grant (CDBG) received earlier this year, the Lawrence County Commission purchased 10 chest compression devices and defibrillators, along with pads and battery packs, for fire departments.
The CDBG-CV grant was prepared by the North Central Alabama Regional Council of Governments (NARCOG) Regional Planning Agency.
The Lawrence County Commission and Emergency Management Agency (EMA) distributed the new equipment to local fire departments on Tuesday.
With funds from the CDBG-CV grant, the Lawrence County Commission also is purchasing a new mobile vaccination unit, along with a Ford F250 truck to use as a tow vehicle for the vaccination unit.