What is Alabama Cares?
Caregivers play a vital role in helping seniors maintain their health and independence. 
Alabama Cares, part of the National Family Caregiver Support Program, supports family caregivers with information, assistance, and resources to help them take care of their aging loved ones and themselves.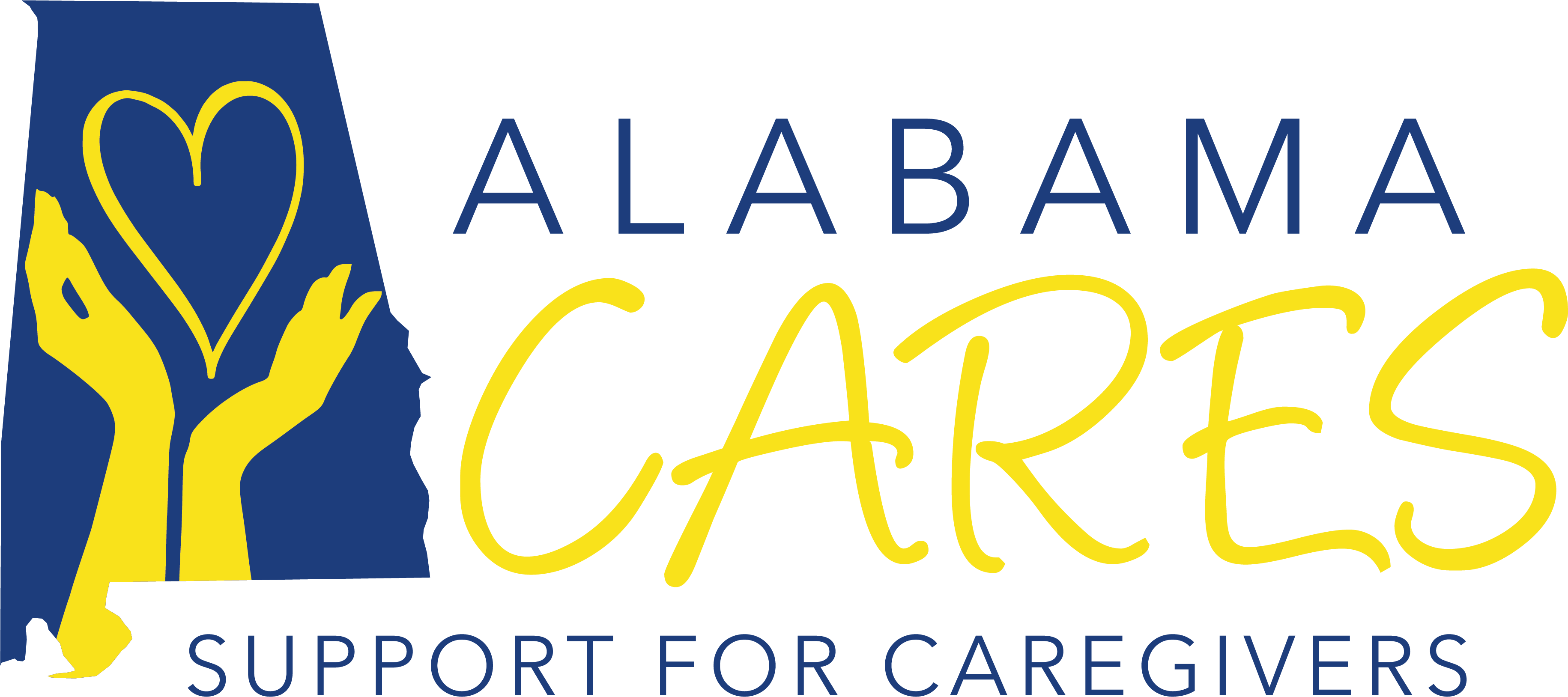 Alabama Cares Services
Assistance

Counseling

Information

Respite Services

Supplemental Services

Support Groups

Training
Who Has Access To These Services?
Primary family caregivers of older adults aged 60 or older
Older relative caregivers (not parents) caring for children ages 18 and younger with or without disabilities
Older relative caregivers and parents caring for adults ages 19-59 with disabilities
Are Services Based On Income?
A person's income will not prevent them from receiving services.
However, family caregivers with the most significant social and economic needs are considered when prioritizing appropriateness for direct service.
Alabama Cares Services Offered At NARCOG for Caregivers
Please call our Alabama Cares Coordinator, Dana Dobson, for more information on these services
Support Group on the 3rd Wednesday of each month at the NARCOG main office.
Virtual Dementia Tours by Second Wind Dreams, P.K. Beville (great for schools, healthcare facilities, public services, etc).
Dementia Resource Guides
Memory Cafés
Stress Busters Class for Family Caregivers
Free Memory Screenings
Dementia Training and Education
Counseling Services with Riverside Counseling
Robotic Pet Program with Joy for All
Age Play - Aging Sensitivity Training
Law Enforcement Dementia Training and Certification
Get In Touch With Our Alabama Cares Coordinator
Please call Dana Dobson at 256-355-4515, ext. 241, or send an email to This email address is being protected from spambots. You need JavaScript enabled to view it. with any questions or for more information.