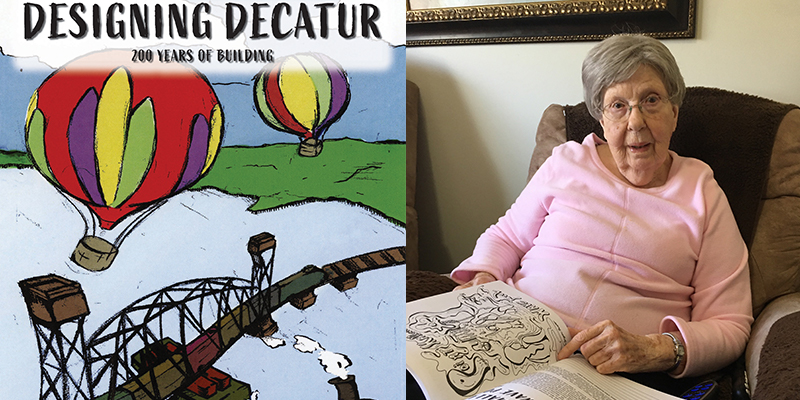 We love partnerships and unique projects. Plans were discussed the middle of last year to create a publication tocelebrate 200 years of Decatur's built environment. The City of Decatur Historic Preservation Commission coordinator, Caroline T. Swope, MSHP, PhD, reached out to see how NARCOG might help take her ideas and develop an effective tool highlighting this history. The goal was to introduce a new generation to the city's history. Shelby Selman, Regional Planner with NARCOG, provided the layout and design for the project.
Copies of Designing Decatur-200 Years of Building have been provided to every 4th grader in Decatur CitySchools. Acoloring contest for elementary students was introduced on February 22ndand the deadline for submittals is Friday, March 12, 2021. Read more
Although NARCOG serves all ages, our primary focus is on older adults and caregivers. There are so many Decatur natives or long-time residents that remember many of the places highlighted in Designing Decatur. Many of these historical structures have changed over the last 100 years. We were blessed to receive copies of this publication to share with older adults in Decatur. They have enjoyed reminiscing while looking at the booklet. The activities including coloring pages and word search puzzles have also been a treat for many.The book has served as a wonderful way for us to engage them in remembering the Decatur of years gone by.
We want to thank Ms. Swope and the Decatur Historic Preservation Commission for the opportunity to be involved with this wonderful project.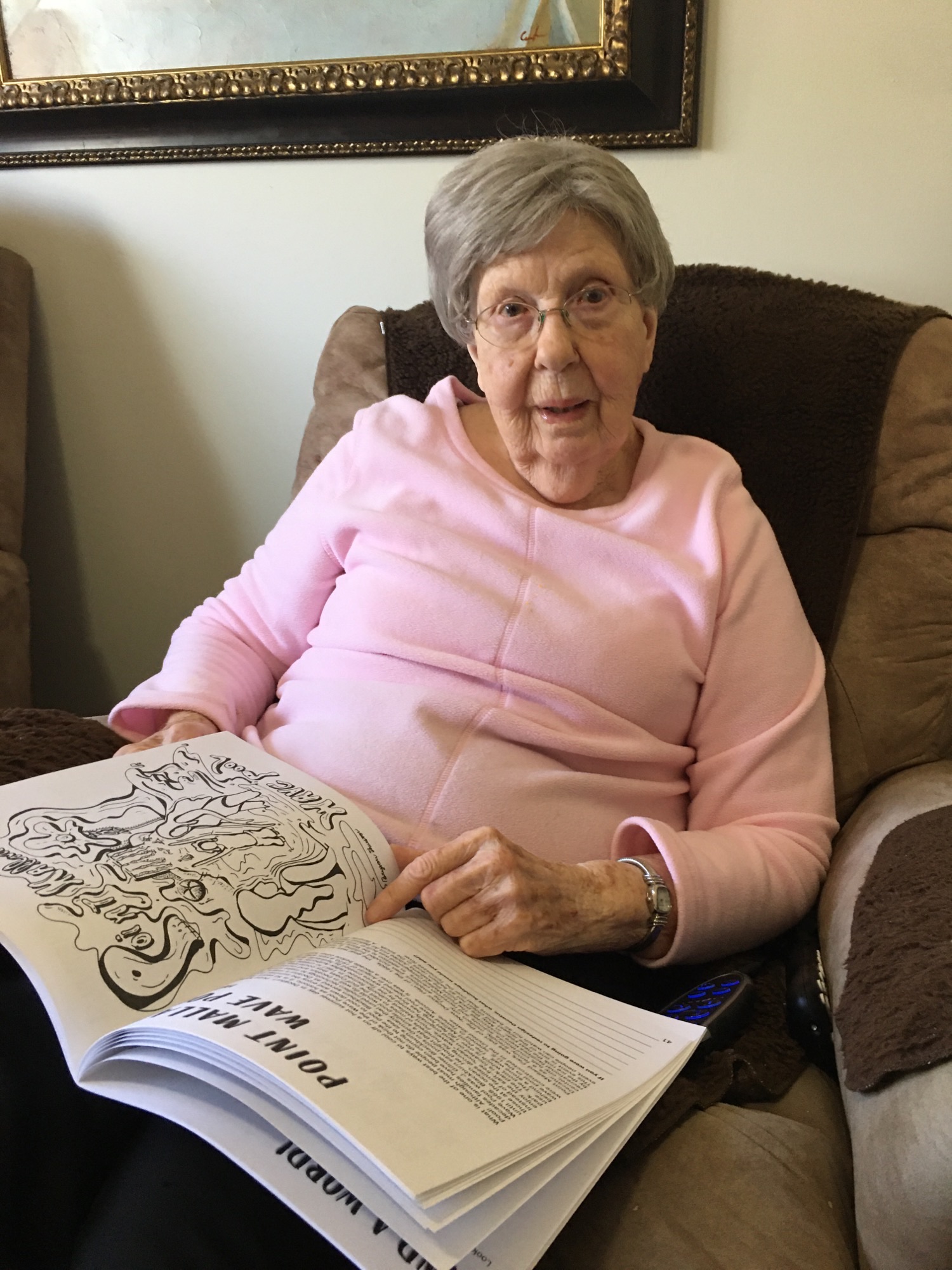 Margarette Russell, 93 views a copy of the Designing Decatur publication. Ms. Russell remembers visiting the Point Mallard Wave Pool when it first opened. She said, "there were a lot of young people in it and it was really something to see". Photo courtesy of Kelly McIntyre.
View a copy of Designing Decatur.